Seoul, South Korea has found a way to integrate the old with the new in a magnificent way. The Hangang River, which once ran free, was covered by concrete city blocks, symbol of a city morphing into a modern day, first class capital.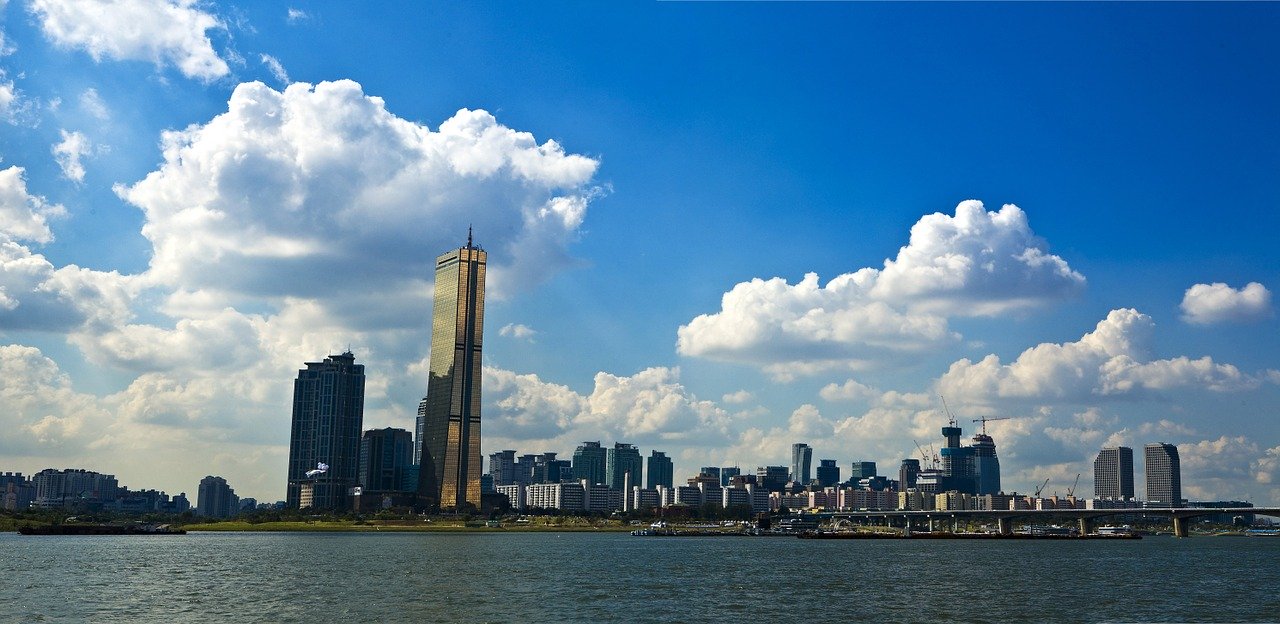 However , a decision was made. It was decided to unearth and allow it to be viewed once more. The problem of traveling over water that cut through nearly half the country was remedied with the construction of 26 bridges that are situated fairly equally over the length of the waterway.
Ferries take care of traversing it as the Yeoido-Jamsil line keeps the people moving and Seoul , through the restoration of a national resource, regains its soul.
There are many attractions along the river that make this a necessity if you want to engage alot of Seouls diversity. Interestingly, many of these locales were also renovation projects over places that were once the dirty underbelly of the city.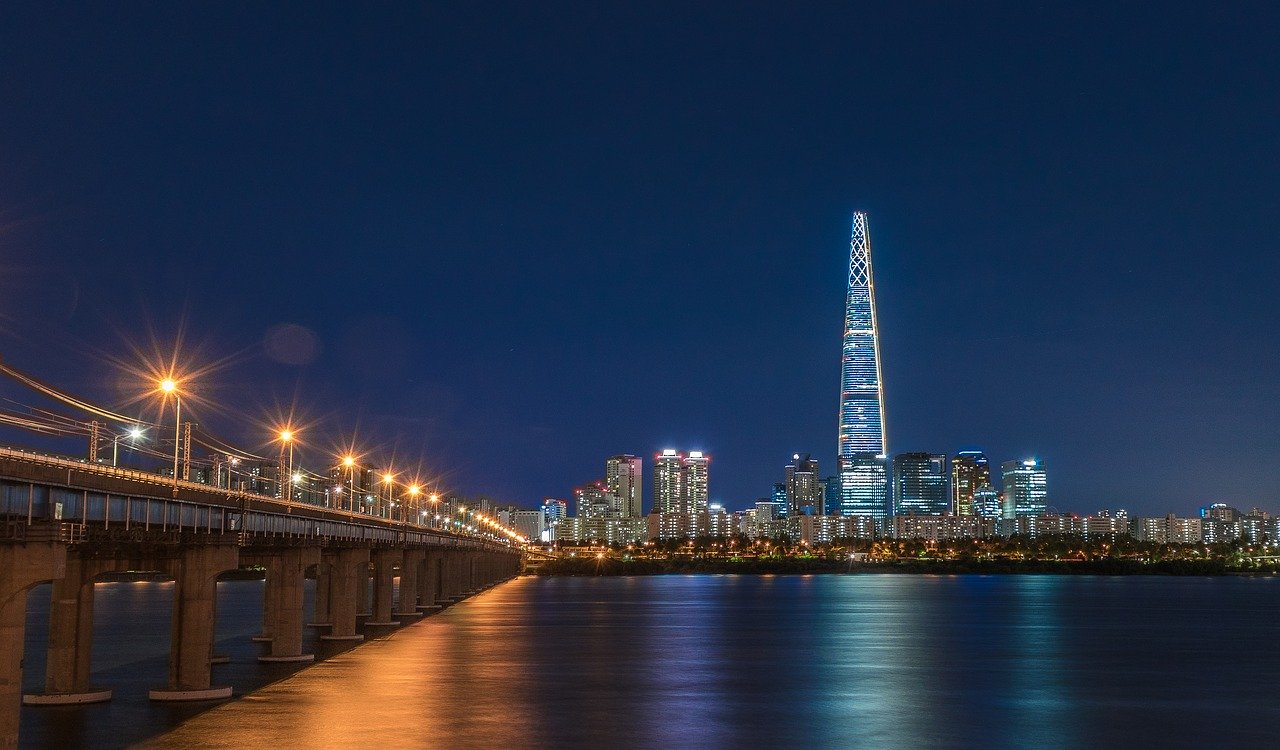 The World Cup Park, which was opened in 2002, was the site of that year's World Cup. It also made for a cleaner place as it replaced a landfill that had 92 million tons of garbage. It was so large that it took six years to remove the waste but only a year to construct the park. It stands near Seoul World Cup Stadium.
A site that historically is not pleasant to recall but stands as an important point to remeber is the Jeoldusan Martyr's Shrine, where in 1866 the Byeongin Persecution of Roman Catholics took place, resulting in many deaths. On the 100th anniversary of this event was built this site.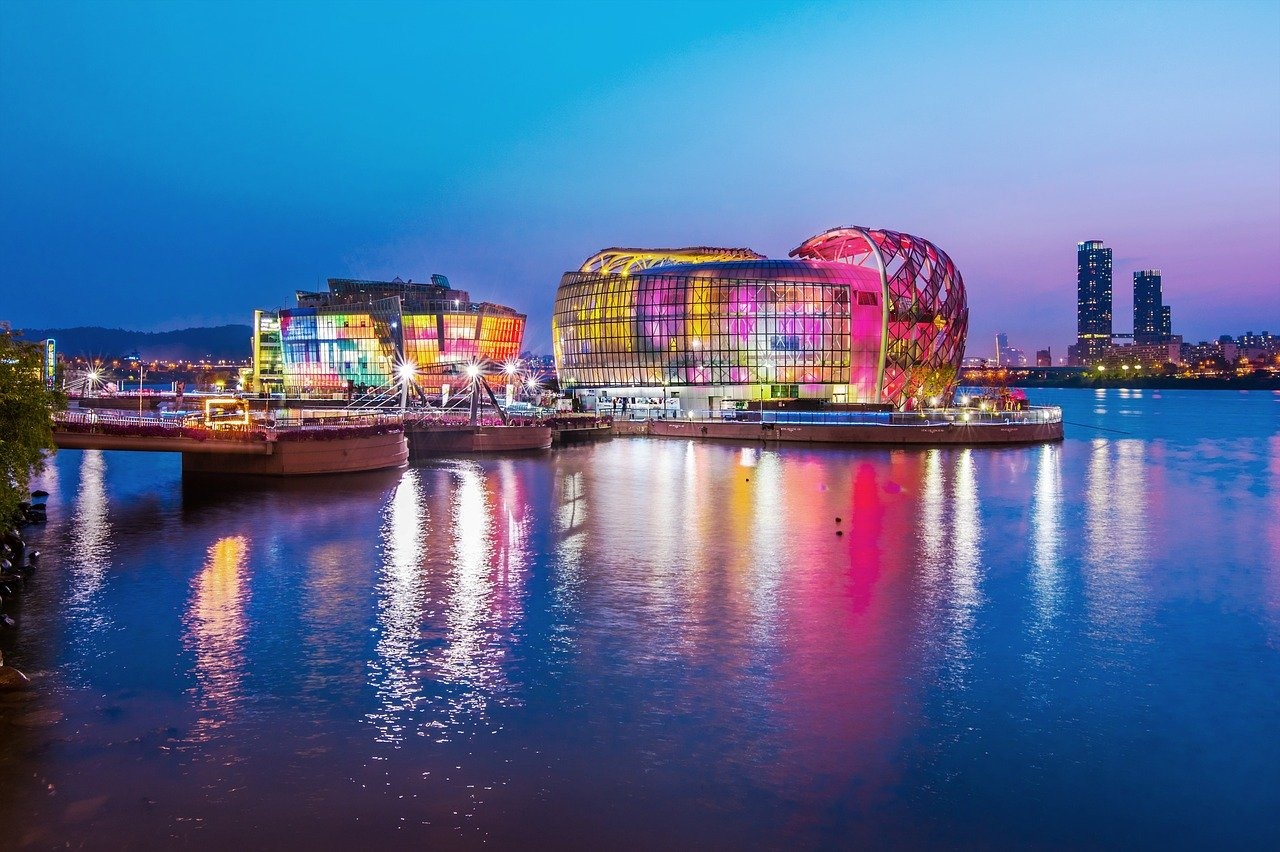 By the Yanghwa Falls on an island we have the Seonyudo Park, a former sewege plant that ironically was reformed in 2002 into an Echo Park. Where once there was decomposition vats, now is an aroma, moss, and fern gardens. Where pump stations once existed, now a riverside cafeteria stands. A Greenhouse and amphitheatre that seats 200 are also on popular display.
Yeouido is the wall street of the city. The Korea Stock Exchange, corporate Headquarters, and two major broadcast stations, KBS AND MBC are all located here.At 67 City, an IMAX theater, along with an aquarium, observation deck on a rooftop, and mall are great attractions. The Korean National Assembly building rounds out the reasons for spending some time here.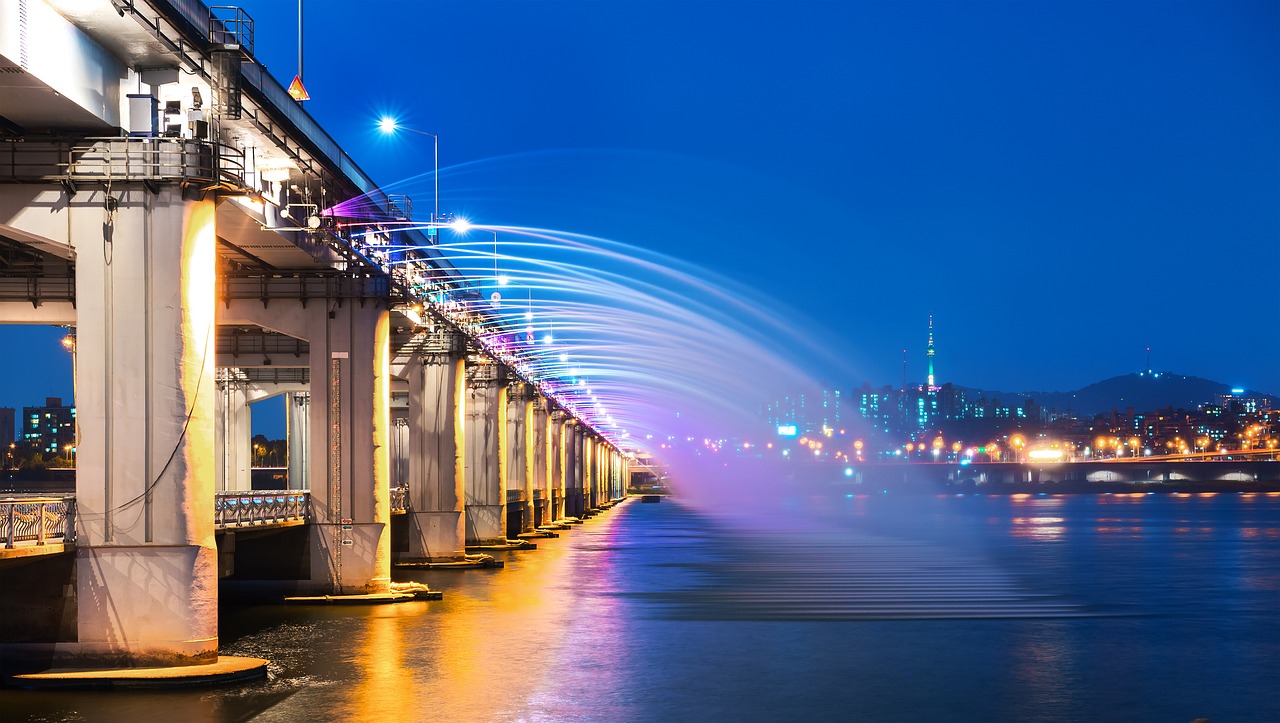 If you appreciate lights and colors, then the Banpodaegyo Bridge Moonlight Rainbow Fountain Bridge display is for you. Over 200 colored lights and 380 fountain nozzles. It hold the Guiness Book of World Records as the longest bridge fountain at 570 meters.
If you prefer a nature walk, then the Seoul Forest has five sectors to enjoy. The Cultural Art Park, Ecological Forest, Nature Experience Study Field, WetlandsEcological Field, and the Hangang River Waterside Park provide varied choices. The Seongsudaegyo Bridge runs over the Forest.
So when they say a river runs through it, in Seoul, it really does.