Korea's "Jeju Island" The Hawaii of Asia
The island of Jeju is located just south of the South Korean mainland and situated in the Korea Strait. This geographic isolation has led to the evolution of a distinct culture, complete with solitary dialect, tradition, and food. While mainland Korea is known for rather disparate seasons, habitants of Jeju enjoy a markedly milder climate than their neighbors to the north. Formed entirely by volcanic activity, the island is separated by two distinct cities: Jeju City to the north and Seogwipo City to the south. Jeju City is further divided into two districts. There is a gu-Jeju (gu meaning "old") with its vibrant center city nightlife, and a shin (meaning "new") Jeju, the more affluent area and home to most of the new development in the city. Of course, outside of those developed areas is a vast array of rural areas and an impressive amount of nature.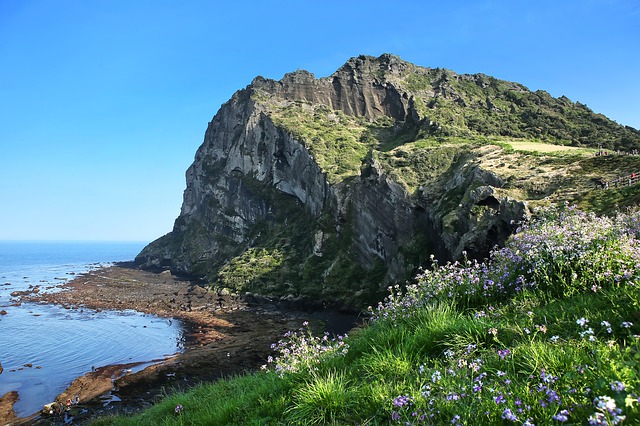 It is no doubt that the tourist industry in Jeju is a major player. With an an nual number of tourists reaching nearly nine million visitors and generating over 500 billion won in revenue, tourism plays a huge factor in Jeju's economy. About a forty-five minute plane ride from Seoul, it is a hot spot for tourists from mainla nd Korea but also for people from neighboring Asian countries, specifically Chine se vacationers, who flock to the city in droves. While personal leisure is a great sel ling point, Jeju attracts a number of international business meetings as well. In 2012, it was the host of the World Conservation Congress. Also, it is a frequent host of MICE events which stands for Meetings, Incentives, Conferences, and Exhibitions, sort of a catch-all term for international business meetings. Formed by a volcanic eruption and relatively isolated from the urban main land, the island's natural beauty is a huge draw to eco-tourists, who wish to visit t he many pristine natural areas, such as the black sand beach in samyang. From hiking Halla Mountain to walking down the Olle trails, or navigating the cool, dark lava tubes and viewing the Dragon Head Rock formation as waves break at its base, the island is full of awe-inspiring landmarks and natural formations. Home to a n annual cherry blossom festival and a green tea festival, nature and its bounty is celebrated on a number of occasions. Jeju is an ecological prize, and people aroun d the world seem to agree. Jeju has been happily collecting a number of impressiv e titles to add to its allure. In 2011, it was named one of the World's New seven W onders of Nature. The island was designated by UNESCO as a Geopark Reserve, World Natural Heritage site, and a Global Geopark with all three titles dubbed the "UNESCO Triple Crown".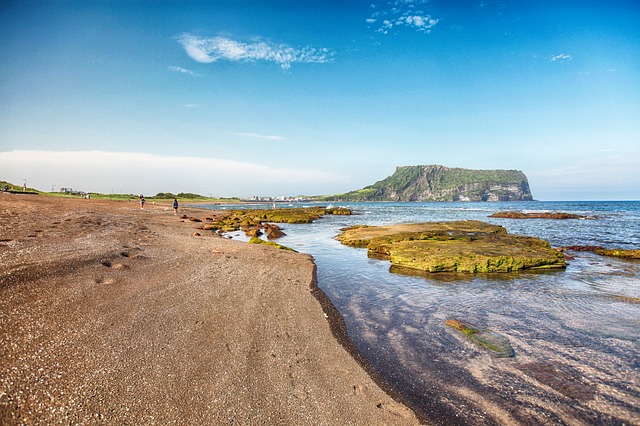 If it seems that Jeju is a destination worth preserving, the sentiment hasn't gone unnoticed, as a number of steps in policy have been taken to ensure the unspoiled land remains just that. A prime example is in their clean energy field, where Jeju lays claim to a number of best practices. Wind energy is heavily promoted,as the plentiful island wind is harnessed by spinning wind turbines placed in sprawling, open fields. Jeju is also the home of a test bed for a Smart Grid that utilizes a highly-developed technology to enhance the current power grid. With the ultimate goal of achieving a Carbon Free island, Jeju also has a number of electric vehicles in operation. If all of this regulation seems to be abrasive to would-be businesses, it's actually quite the opposite. A recently developed science park dedicated to research and development is luring companies away from the big city and directly to Jeju.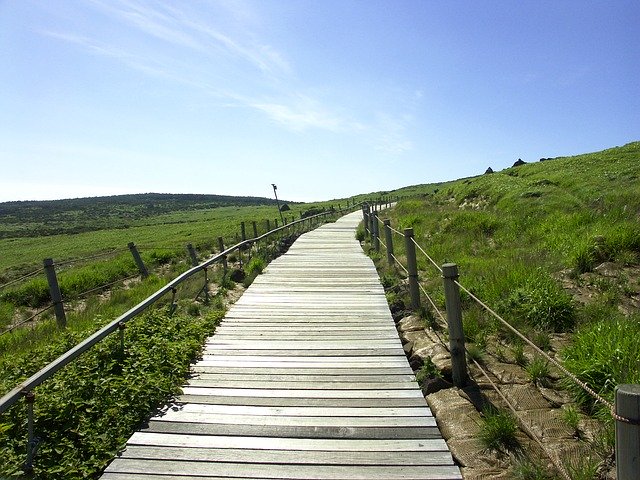 If the natural landscape isn't enough, Jeju has quite a few man-made attractions as well. The province has a collection of novelty theme museums that are a must-see for many camera-touting families. Love Land features sex-related sculptures and art in an effort to shed the cultural norm of sex as a taboo subject and to promote sexuality. More family-friendly environments located in Seogwipo are the Chocolate Museum, Teddy Bear Museum, and Ripley's Believe-it-or-not, which are all grouped within walking distance of each other, and many people visit all three in the same day. In addition, Jeju holds the title of having Asia's largest aquarium with the Hanwa Aqua Planet, which has three floors of exhibits, daily educational programs, and specialized diving exhibits.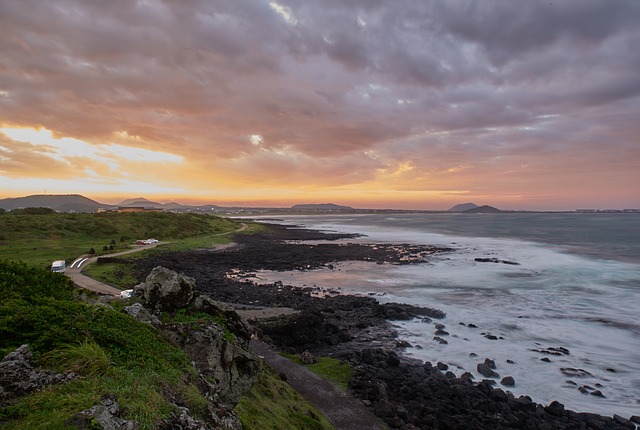 If you come here hungry, you'll find plenty of dining out options. From gourmet buffets offered in hotels and resorts, to an authentic Jeju cuisine affordable to even the most tightly budgeted traveler, Jeju won't disappoint your palate. The Shilla hotel in Seogwipo offers premium buffet dining, where you can sample their foie gras, prime cuts of beef, and take in their Mediterranean-style decor. However, the real attraction is the traditional foods that also won't deplete your bank account. Jeju is famous for its black pork and beef and also the heavily-exported tangerines. Even popular dishes that are ubiquitous in Korea such as yugaejang have their own unique local spin.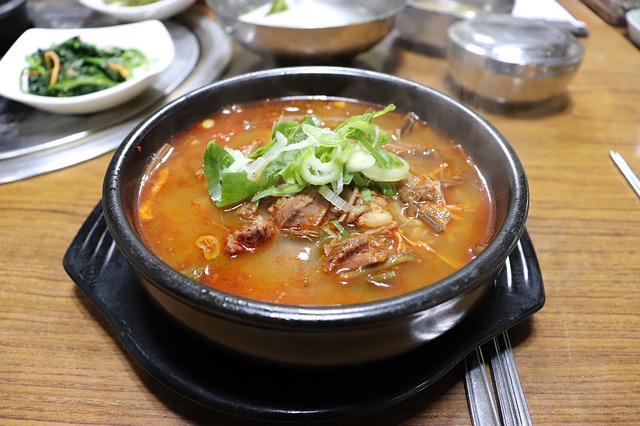 ---